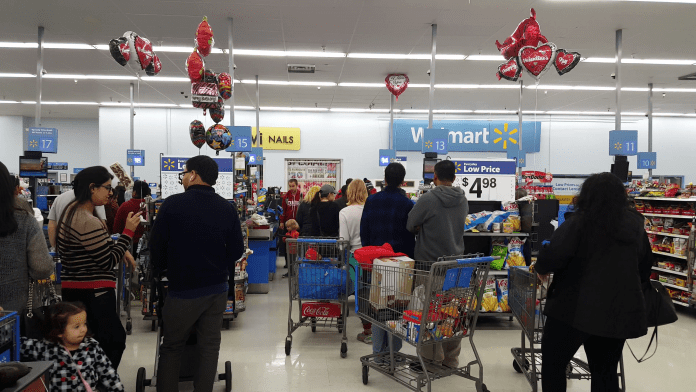 On the surface statistical reports pertaining to the US economy are bright and positive. Earlier this month, the national unemployment rate reached 3.6 percent the lowest rate in some 40 years. And, seemingly even more positive, reportedly the US economy grew by 3.2 percent in the first quarter of 2019, easily beating market expectations of 2 percent and following a 2.2 percent growth in the previous three-month period. The 3.2 percent growth rate matches the average  GDP Growth Rate of 3.22 percent in the United States from 1947 until 2019.
Majority not feeling it in their wallets
The strange thing about this statistical evidence of economic prosperity is the average American isn't feeling it in their wallets.
People within South Florida Caribbean American community are wondering if the positive unemployment data takes this community into consideration. Many people, despite qualification and experience, have been unsuccessful in finding employment in South Florida in recent months. And, those fortunate to be employed are earning wages way below rates enabling them to enjoy any semblance of economic prosperity.
Recently, a Caribbean American woman interviewed on a local TV evening news program, related the heart-rending story of not able to adequately feed her four children each week with the income she earns as a telemarketer for a big company.
Most not earning living wages
Beside the much-heralded job and economic growth the realism is most middle and low-income families and individuals are not earning a living wage, are making all kinds of sacrifices trying to survive financially and are practically living from pay check-to-pay check.
During the Ronald Reagan administration in the 1980s, the theory of 'trickle down' economics was highlighted as a major economic strategy. The theory postulates that the government creates economic prosperity and the benefits trickle down to the broader American population. But this theory has been difficult in proving correct. Over the years, it seems the prosperity reaches and stops at the tiny percentage of Americans who are already well off financially.
Benefits of tax cuts haven't trickled down
When the US Congress approved massive tax cuts in 2017, it was again theorized that with business paying less in corporate taxes the savings would be passed on to workers as higher salaries, and also used to hire new employees.
Granted, some of this savings were utilized to employ more workers, but there hasn't been any significant increase in wages. The federal minimum wage remains an incomprehensible $7.25 per hour. While most employees and some states pay above this ridiculous rate, the difference doesn't amount to a living wage. Florida's minimum wage is $8.25, and persistent effort to raise it to a more appreciable $10 per hour has failed over and over in the state legislature.
When Congress approved the tax cuts for businesses, it was an excellent opportunity for congressional members to demand a simultaneous increase in the federal minimum wage. By paying less in taxes, it was plausible to expect businesses to use the savings to pay workers more. But very few in Congress made  effort to increase the minimum wage then, or since.
Because of the relatively fixed sub-living wages that most Americans receive, there's little option for them but to shop at discount stores like Walmart and Target, and eat at restaurants like McDonalds and Burger King. It's the limited few who shop at higher-end stores like Macy's or dine at high price restaurants. This isn't evidence of prosperity reaching the masses.
Tariffs could worsen consumer agony
And it could get worse for the those who shop at stores like Walmart and who have made shopping at Dollar Stores very important to meet their budgets. If the trade war being China and the US escalates with steep tariffs placed on China imports into the US, prices of goods in these stores are going to increase significantly.  But who cares for the people that consume products sold by these stores?
If America is as prosperous as recent economic data suggests there ought to be solutions that pull the majority of the American population into this prosperity.
The core solution needed is sharing this prosperity equitably. In addition to improving wages to the standard of living wages, the general prosperity should allow the government to provide affordable health insurance, housing and higher education to more Americans.
Some politicians are of the cockeyed opinion that pushing economic data suggesting a prosperous economy will assure them political victory. This is false. What's more likely to assure political victory is a financially satisfied electorate, able to live stress free day to day without worrying where the next meal is coming from, or how the rent will be paid at month end.
America can only be justifiably described as economically prosperous when the majority of Americans are given the opportunity to share in this prosperity; a goal which is entirely possible.