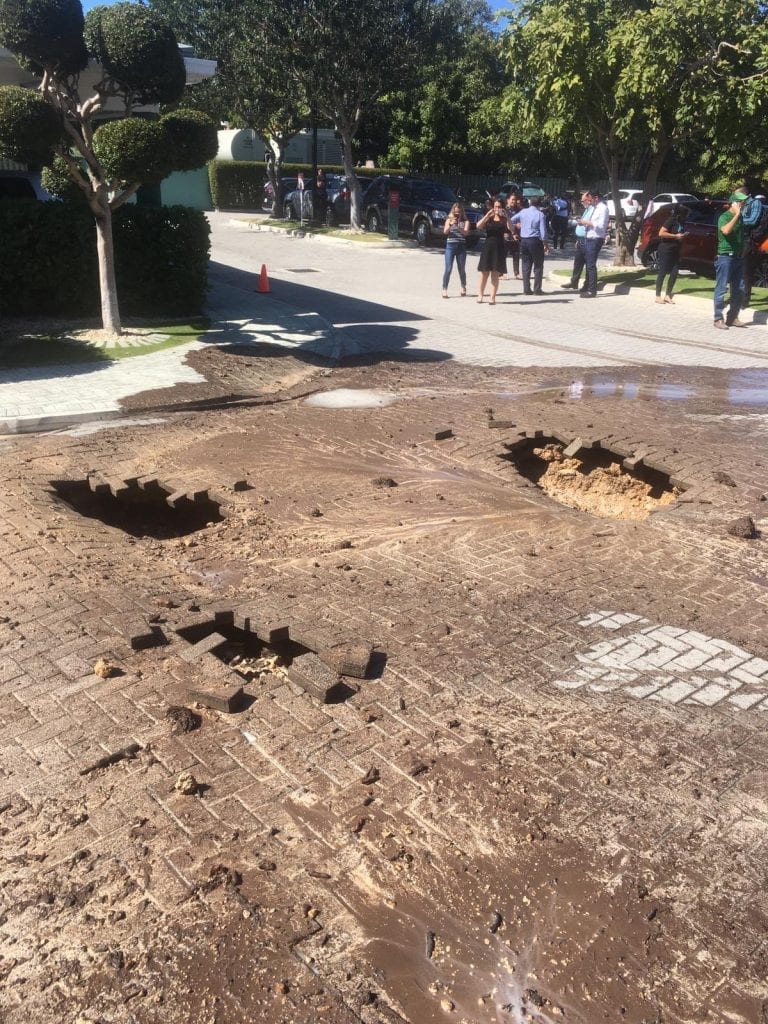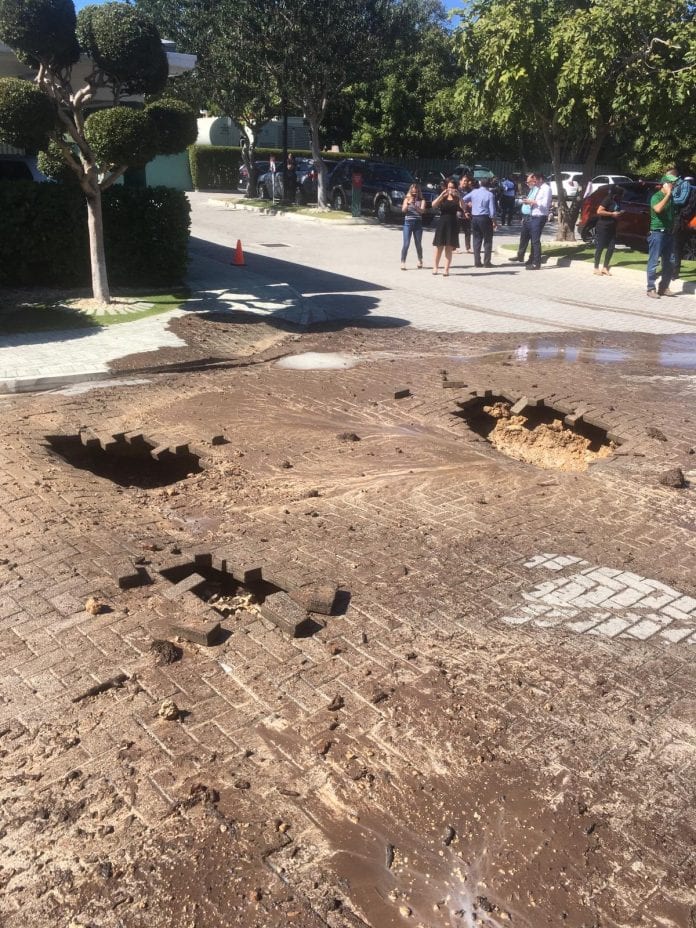 KINGSTON, Jamaica – Jamaica's official motto is "Out of Many One People" but there's a more popular motto – "Jamaica, no problem man." The latter is very characteristic of the Jamaican people, as no issue seems to trouble them, at least not for too long periods. This "no problem" way-of-life was displayed last week when a massive 7.7 magnitude earthquake struck several miles off Jamaica's northwest coast, sending tremors across the island.
Moments after the earthquake, which could have caused unsurmountable devastation if its epicenter was on the island, Jamaicans were posting hilarious comments on social media related to the earthquake which thankfully spared them.
There is lore among Jamaicans that because the country is one with numerous churches, and in which religious-minded people pray unceasingly for God's mercies and protection from man-made and natural disasters, the country has been spared year after year from major natural disasters.
Jamaica was last hit by a major hurricane in 1988 when Hurricane Gilbert, a Category 5 storm. Although the storm created island-wide damage, and extensive and long-lasting power outages, it spawned a popular reggae song entitled "Wild, Wild Gilbert" which made fun of Jamaicans having to overindulge on a diet of corned beef (bully beef) not having electricity to power refrigerators for meat storage.
Since Gilbert, several hurricanes although seemingly on paths to Jamaica, miraculously turned away from impacting the island directly at the last moment. Again, when this phenomenon happens some Jamaicans boast that "Hurricanes afraid of Jamaica" so they turn away. Others say, "Jamaica is too blessed for hurricanes to hit us."
The last time Jamaica had a real serious earthquake causing major destruction and loss of life was in 1907 when a 6.5 magnitude severely destroyed Kingston. Since then, the island which is positioned close to fault lines in the Caribbean has had numerous earthquakes, which have created some panic and relatively light structural damage to buildings, but none like the 1907 earthquake.
There are thousands of Jamaicans, mostly of the younger generation, who have never experienced a serious hurricane or earthquake in Jamaica. As a result, people have tended to feel a dangerous sense of invincibility to, and are unprepared for, any such disaster.
It's foolhardy and irresponsible for any Jamaican, or Caribbean resident, to regard their country as invincible to these natural disasters. The Caribbean region is one that is particularly susceptible to the dangers of climate change. The waters of the Caribbean Sea have grown warmer, spawning stronger storms. Evidence of this was seen in recent years as unusually massive Category 5 Hurricanes severely impacted Dominica, Antigua and Barbuda, the Virgin Islands, Haiti and Puerto Rico.
Moreover, over the last year seismic or earthquake activity in the Caribbean region has significantly intensified, with hundreds of earthquakes rocking the region. Last month, in addition to the 7.7 magnitude earthquake off Jamaica's coast, Puerto Rico was hit by two massive 5.9 and 6.4 Magnitude quakes and several strong aftershocks. Also last month Haiti commemorated the 10-year anniversary of the massive 7.0 quake that killed thousands and left thousands more homeless.
Sadly, the Caribbean is one of the most beautiful regions on Earth, but it's also a region that's vulnerable to natural disasters. It is wise that the people take steps to secure themselves against these disasters which can strike anytime.
In 2017 as Jamaican commemorated the 110th anniversary of the great 1907 earthquake, Director General Major Clive Davis, head of Jamaica's Office of Disaster Preparedness and Emergency Management (ODPEM) expressed concerns about Jamaican builders adhering to required building codes. He went as far as recommending criminal sanctions for people who violate building regulations.
There are increasing concerns as a building boom continues in Jamaica, especially in Kingston and St, Andrew, with several dwelling homes being converted into multi-story apartments and condos, that builders are not adhering to the required codes to protect against natural disasters.
Returning to Jamaica from a relief and response mission to The Bahamas following the devastating impact of Hurricane Dorian last year, the acting commander of the Jamaica Defense Force (JDF) Disaster Assistance Response Team (DART) called for the synthesization and updating of building codes across the Caribbean to ensure robust infrastructure that can withstand destruction in the event of catastrophic natural disasters.
Every effort must be made by the respective authorities in the Caribbean to ensure these recommendations are heeded.
Coincidentally, and positively, days before the 7.7 quake struck close to Jamaica, the Jamaican government announced plans to establish a National Earthquake Readiness Committee to better prepare the island for a major earthquake.
Jamaica and the entire Caribbean must act proactively towards possible natural disasters. This is the surest way of saving life and property. Fun is fun, but natural disasters can be a serious problem, man.