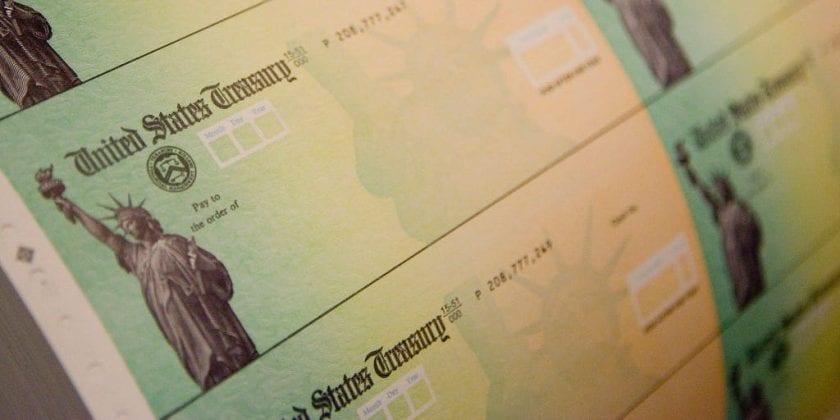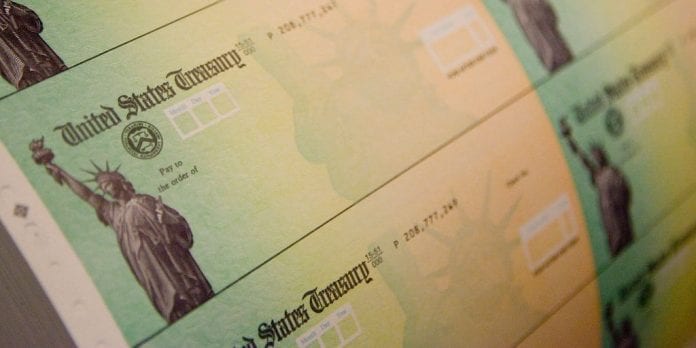 Despite the anxiety by members of the Trump administration to return the majority of the country to normalcy in May, with COVID-19 cases and deaths continuing to rise nationally, this goal seems unrealistic.
Scientists and medical professionals across the nation, and internationally, are in consensus that the best strategy to counter the spread of COVID-19 is to continue social/people distancing until there is stark evidence the spread and risk of contamination are under control.
Based on this consensus, it's apparent most non-essential businesses, large and small, will be shuttered for at least two more months. This means millions of Americans, including South Floridians, will either remain unemployed or furloughed, with little or no financial resources.
Over the month that South Florida businesses began closing, it has been extremely frustrating for residents and small businesses to get any of the federal assistance provided in three stimulus packages.
At the time of writing, only a handful of people have received the $1,200 allocated to Americans earning less than $75,000 annually, although the IRS has begun to make the relevant deposits to people with direct bank deposits arrangements.
Although the recent stimulus package includes an additional $600 weekly for unemployment benefits, only a few of the thousands of Floridians, who were recently unemployed because of COVID-19 measures, have been able to access the ridiculously inefficient Florida CONNECT website to submit their application. And, those who were fortunate to submit their application are yet to receive payments.
Also, hundreds of local small businesses are experiencing unbelievable challenges in accessing the loans provided in the stimulus to help them continue to pay their workers and have the working capital to prevent them from folding completely.
This situation has caused thousands of South Floridians to be facing critical food shortages—especially wage earners such as hotel, restaurant, and bar workers, store clerks, laborers, barbers, nail technicians, beauticians, etc. Many of these residents have little, if any, disposable income. Those who had funds have already depleted them in the more than a month they've gone without an income.
Thanks to the kind initiative of several citizens and community groups, food banks have opened across the region provided groceries and meals for residents. Images of long lines of vehicles waiting at these food banks bear testimony to the food shortage being felt by several residents.
With most people facing challenges in their own incomes and also having little disposable income, the means for sustaining these food banks are limited. Unless help is provided from official sources these food banks won't last too long.
It's blatantly obvious much more need to be done by federal, state, and local governments to provide more assistance to unemployed residents and closed businesses immediately. Without this help, the hardships and frustration being expressed risks boiling over into social instability.
There's a critical need for an umbrella federal organization with operations in each state to be created to ensure assistance is meted out to people smoothly and sensibly. These organizations should include financial institutions, government agencies like the IRS, Social Security Administration, Small Business Administration, governors, mayors, county and city commissions, etc. This should engender smooth communication from the federal to local levels and ensure logistics are implemented to ensure smooth allocation of resources to residents and businesses.
Steps must be taken at the federal level to ensure segments of the nation are not falling through the gap and not targeted for assistance in these trying times.
The stimulus packages approved by the federal government does not include undocumented residents. This should not be surprising in an administration that since its inception in January 2017 has done very little to make life in America easier for these people. But most undocumented residents pay taxes directly and indirectly, and should be included, even in a special category, for assistance on humane grounds. Serious consideration must be given to help these undocumented residents.
While attempts, despite existing challenges, have been made to provide financial assistance to small businesses this does not include the mom-and-pop micro businesses. Many of these businesses, like small restaurants, corner grocery stores, beauty shops, etc., exist in the Caribbean community and risk extinction during this crisis.
Most of these operate on a cash-only basis and have no accountants or sophisticated financial records and are unlikely to qualify for bank loans. But they do serve the community and is the only source of income for the families who run them. These mom-and-pop businesses must be helped.
None of the challenges brought about by this COVID-19 crisis is the fault of the American people. Every resident negatively impacted by the virus, whether by contracting it or from the economic challenges resulting from measures to curtail its spread, should be assisted in a logistic, convenient manner by the state. The term "we are all in this together" cannot be used glibly. Almost every South Floridian, and other Americans, are in this crisis. No one must be excluded from any assistance being given.