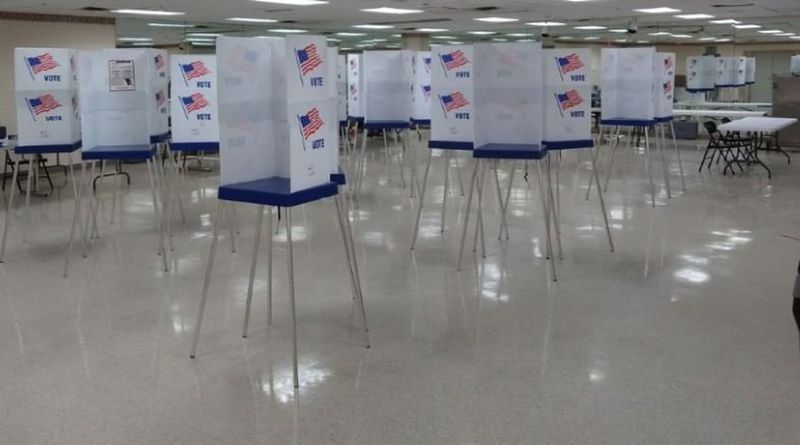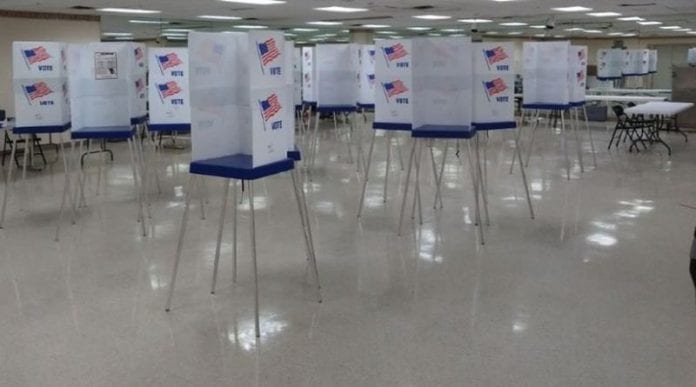 One of the factors perpetuating the culture-shock experienced by immigrants, included from the Caribbean to the United States is ignorance of several aspects of their new adopted country. Too many people just do things, or behave in ways, they see their American neighbors do and behave without really understanding the reasons.
This evidence of ignorance was displayed in the recent general elections when people voted, or refrained from voting, on a key constitutional amendment on the ballot.
Post-election analysis found that while some 82 percent of Caribbean Americans in South Florida voted for either of the presidential/vice-presidential candidates, only 57 percent voted on one or more of the six constitutional amendments on the ballot. Of those who voted for or against the amendments, 91 percent voted for or against Amendment 2 to increase Florida's minimum wage, but only 59 percent voted for or against Amendment 3 which sought to allow Florida registered voters to vote in primary elections, whether they are affiliated to a political party or not.
Some Caribbean American who voted for Amendment 3, which failed by just 3 percent of the required 60 percent vote needed to pass, said they voted although not really understanding the implications of the amendment. This is alarming, because, as this newspaper cautioned in recommending voters to vote no for the amendment; if it passed it could likely negate the trend of Caribbean American candidates being elected in Florida primary elections to represent voters in various public offices.
With the failure of the amendment, Florida continues to be among nine states that maintain closed primary elections. This means registered Democrats vote in Democrat primaries and Registered Republicans vote in Republican primaries. Voters who are registered without party affiliation, or NPA, cannot vote in either party primary elections.
With every Florida primary election whether it is for federal, state or municipal elections, NPA registered voters complain it's unfair on realizing they cannot vote because they are neither registered as Republicans nor Democrats.
The proponents for Amendment 3 claimed they were trying to make the system fair to voters by proposing all registered voters should vote in open primary elections.
They also argued since open primary elections allow NPA or independent voters to participate in the candidate nominating process, these voters are more likely to vote in the general election, since the candidates on the general election ballot could be those the NPA voter voted for.
Objectively, there is some validity in this argument. In general elections, in which voters regardless of party affiliation can vote, those who could not vote in the primaries are in effect voting for candidates they did not nominate or may not have nominated.
But, on the other hand, it has not been a secret that Florida has a closed primary election system. With every primary election voters are advised, certainly by this newspaper over the past 15 years, if they need to vote they should re-register as affiliated to either of the two main political parties.
When migrants in South Florida are sworn in as new US citizens they are given the option to register with either of the main political parties. But several chose to register NPA, some obviously unaware they would be unable to vote in Florida's primary elections. However, the vast majority of Caribbean Americans are registered with party affiliation.
It could be assumed Florida's closed primary system would offer incentive for citizens to register with either of the major parties, instead of opting for NPA status. Contrary to arguments postulated by the proponents of Amendment 3, its opponents believe if more Florida voters are registered with party affiliation more voters would vote in both primary and general elections. They further argue the open primary system encourages more independent voters who could be less likely to participate in the primary or general elections.
There is little doubt the closed primary system, which also exists in New York, is favorable to candidates of minority races advancing to the general election. In South Florida's 2020 primary elections a record number of Caribbean American candidates on the ballots for various city, county, and state offices advanced to the general election ballot. The likelihood of this happening in an open primary system would largely diminish as voters of other races and ethnicities may not vote for Caribbean American candidates. Therefore, it's an advantage, at least for the immediate future of Caribbean American candidates seeking to advance in Florida's representational politics, that Amendment 3 failed.
But although the amendment failed, it could be only a matter of time before Florida become an open-primary state, Having, failed narrowly, it's possible the Amendment 3 proponents could make a renewed and more aggressive effort to place it on Florida's ballot as early as the 2022 mid-term general elections.
Caribbean Americans in Florida with political ambitions should be proactive in their attempts to get on ballots before another attempt to make Florida an open-primary state succeeds.
It is also crucial that Caribbean Americans privileged to be elected to representational office serve with the utmost responsibility and credibility that brands Caribbean American public officials as appealing to voters irrespective of political, race of ethnic affiliations.
The community's political advancement must not be deterred by the possibility of Florida having an open primary system in the future.