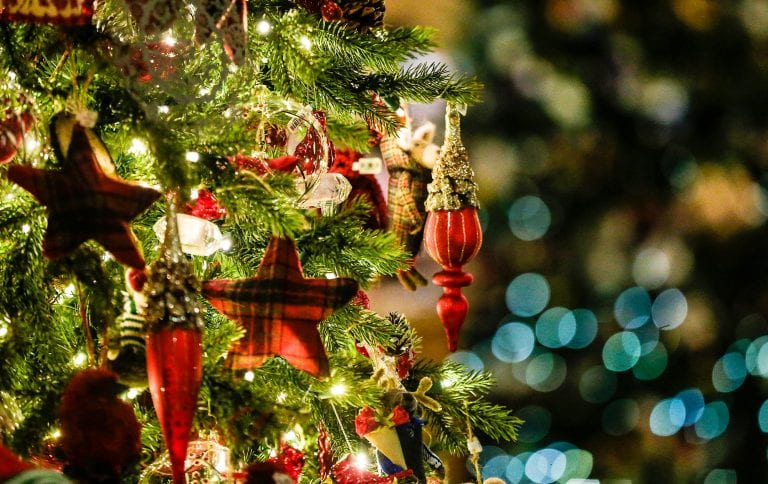 MIAMI, Florida – Christmas is perhaps the most celebratory event in the Christian calendar. Christmas Day is bundled with several holidays celebrated between the end of November and the end of December, which include Thanksgiving, Hanukkah, Kwanzaa, and New Year's Eve. Since these holidays include other religious commemorations, to be inclusive, this period from Thanksgiving to the New Year is simply called the holidays, but to Christians, it's the Christmas season.
It seems Christians, representing a large percentage of the South Florida population, are more adamant this year to emphasize that the season commemorates Jesus' Birth. On several occasions, people offering "Happy Holidays" greetings have been rebuffed by the pronounced response, "Merry Christmas," and this year more retailers have hung "Merry Christmas" banners instead of those depicting "Happy Holidays" as occurred in recent years. Greeting card stores are also selling more Christmas cards, rather than "holiday" cards.
An interesting comment was made by a local Pentecostal pastor that the challenge of recent times is driving more people to seek hope in Christ, hence the reemphasis on Christmas. "People need hope more than ever these days," said the pastor. "They are hoping for jobs, saving their homes from foreclosure, to get better salaries, have stronger families, find love; and they see this hope exemplified in the Christmas message with the commemoration of the birth of Christ, the Messiah born to bring hope and salvation to a sinful world."
People of different religious beliefs may disagree with his view, but it seems that Christmas, and the season that surrounds it, generate a degree of hope and optimism among a large percentage of the population wherever Christmas is celebrated.
During Christmas, many people are more generous. Individuals who complained of being strapped for cash during the year find funds to spend on friends, relatives and themselves. People who were otherwise strangers during the year become more friendly, offering pleasant greetings for joy, blessings and happiness to each other. Generally, people become more charitable, reaching out to feed the hungry, and offer gifts to the poor, especially children, who would otherwise receive no gifts.
However, people also tend to lose their sense of reasoning during the season, spending relentlessly, not heeding caution that this heavy spending will leave them in debt during the new year. While such spending augurs well for the economy, it depletes the personal savings of individuals and families who cannot afford this loss. However, many people get caught up in this environment of generosity, and harbor hopes that the new year will bring the blessings they prayed for during the passing year to compensate for their excesses during the Christmas season.
But Christmas is not permanent. The festivity ends abruptly, especially in America, where at midnight on December 25, Christmas disappears like Cinderella's coach, replaced by the pumpkin of reality.
After all the glitter is cleared, and the visiting relatives return home, everyone has to find the most realistic means of coping with the challenges of their respective lives. Nonetheless, Christmas serves as an important reminder, and, like the pastor said, offers hope to a burdened people.
The season proves that kindness, a spirit of sacrifice and goodwill, and a real attempt to reach out to the less fortunate is realistic. While most people won't be able to spend without limit, they can share the true spirit of Christmas, regardless of their religious beliefs. They can continue to love and respect each other as they want to be loved and respected.
This should be the legacy of the Christmas season and Christmas Day.
May this message resonate long after the season ends.