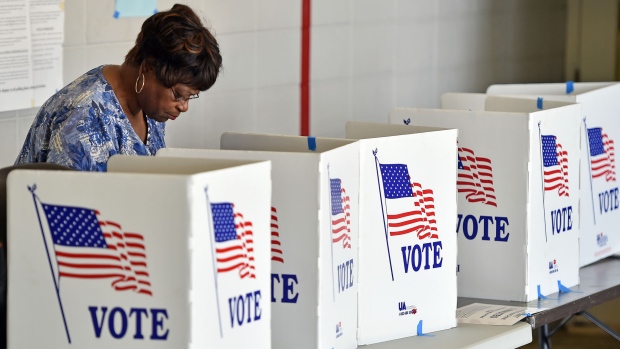 MIAMI, Florida – It's an ironic twist of history that a marginalized race that fought and died to obtain the right to vote have become such an important voting bloc to America's political parties, and candidates vying for elected office in U.S. general elections.
Before the presidential elections of 2008, the importance of the black vote was recognized, with black voters being a very important bloc in Bill Clinton's presidential victories in 1992 and 1996. But the real power of the black vote was seen in 2008 when a historical 84 percent of the black electorate voted for Barack Obama to assure his historic presidential victory. Although slightly reduced to 81 percent in 2012, the black vote was also pivotal in Obama's reelection.
The total black vote was historically high at 66 percent in 2008, down to 61 percent in 2012, but slumping to 59 percent in 2016.
The impact of the black vote in 2008 and 2012 mobilized voter registration drives in black communities, including South and Central Florida. As a result, in 2016 blacks accounted for 24 percent of Democratic primary voters, the most ever. This percentage is expected to climb in 2020, especially with the presence of two major black candidates, Kamala Harris and Corey Booker, and although Joe Biden is white, him having served as a popular vice-president to Obama has attracted black voters.
The Democratic primary race, which begins in Iowa on February 3, is expected to be extremely competitive between several candidates; and cognizant of its value, the black vote is being eagerly sought. Some political analysts believe the black vote in states like South Carolina, Ohio, Florida, Michigan, Massachusetts, Maryland, New York, and New Jersey will be pivotal in who emerges as the 2020 Democratic Party presidential candidate.
Since the passage of the Voting Rights Act in 1965, the Republican Party has struggled to secure the support of black voters. Aware of the disadvantage in not having this support, during several election cycles Republicans have resorted to questionable strategies to suppress the important black vote, including voting-district gerrymandering, drastic voter registration laws, and purging of voters' list.
The Republican Party recognizes a reduction in the black vote can help it to secure the presidency. This was seen in 2016 when Hillary Clinton secured only 77 percent of the black votes and lost the presidential elections—a fact partly attributed to the vigorous social media campaigns targeting black voters.
Democratic Party candidates must be weary of counting the black vote in their favor. Several black voters are dissatisfied with their standard of living, and despite helping Democrats to win control of the U.S. House in 2018, they haven't seen real improvement to again give their support. There's concern within the National Democratic Party, except for the strong dissatisfaction with the Republican-led administration in Washington, black voters may not be easily persuaded to turn out to vote next year.
Clearly, black voters cannot continue to be the cornerstone on which U.S. presidents, congressional members, state legislators, county and city commissioners build their political careers, without these politicians being actively involved in successfully legislating on behalf of the black population.
The black vote must be earned by candidates either with a record of improving, or presenting pragmatic plans to improve, the economic circumstances of blacks, protecting them from racial abuse, creating a fair judicial system, accessing sound high school and college education, affordable healthcare and housing, among other issues.
Having been brought to the political well so often only to find it dry, black voters should be wary of promises made by political candidates, whether Democrats, Republicans, progressives or conservatives. Sure, it would be great to see the federal minimum wage increased to $15 per hour, free college tuition and universal health care available for all Americans, Social Security benefits significantly increased, and the income tax threshold risen to alleviate low-income earners of the tax burden. But how realistic are these promises? For these measures to be implemented, they must pass both chambers of the U.S. Congress, and in most cases require bipartisan support, which have been elusive in recent years.
To earn the crucial black vote, politicians can no longer simply promise those things they know black communities need. They must clearly indicate how these promises will be fulfilled when elected.
America's black community have waited a long time for solutions. They need results now. Fifty-four years after the 1965 Voters Act, the black community is still waiting for results that could significantly improve their lives. So, while the community may be proud of their emerging political clout, they must realize this is their key to a better future. Black voters now have the power to shape their destiny and must be extremely careful about which politicians they give their support.