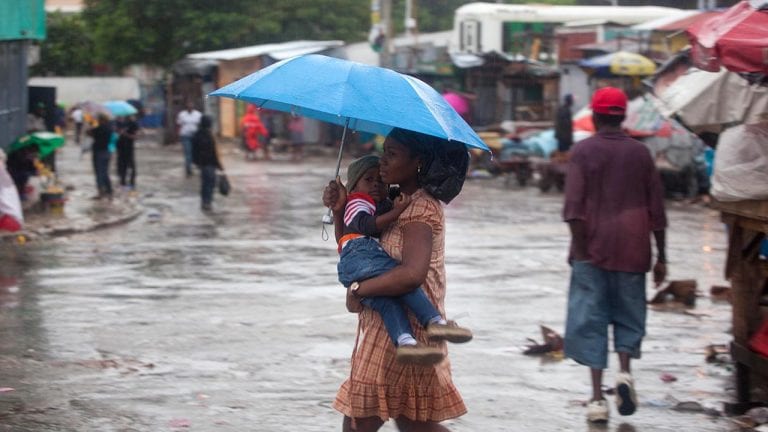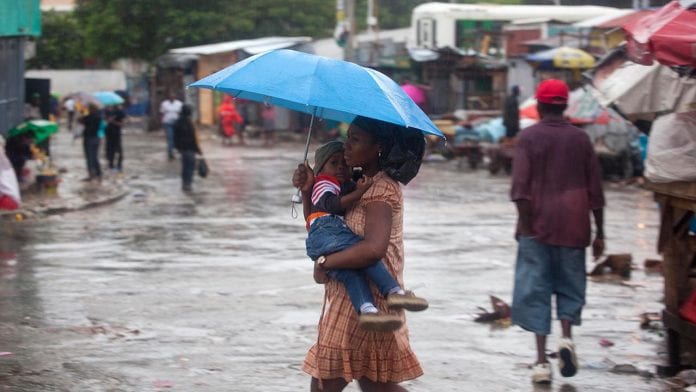 Matthew approaches Florida after devastating Haiti, Cuba and the Bahamas
Following the devastating impact of Hurricane Matthew on the southwestern region of Haiti, eastern Cuba and The Bahamas, the storm as of Wednesday morning was moving dangerously close to Florida.
Early reports from Haiti are Matthew had a devastating impact on southwestern Haiti with winds up to 140 mph and torrential rainfall. Five people were confirmed killed, several farms destroyed, at least 1,855 homes flooded, affecting 2,700 families. The UN Secretary-General's Deputy Special Representative for Haiti, Mourad Wahba said much of the population of Southwestern Haiti was displaced by the hurricane, and some 10,000 were in shelters. He said Haiti is currently facing its biggest humanitarian event since the 2010 earthquake.
In the immediate aftermath of the storm South Florida organizations and residents are taking efforts to help. On Wednesday morning Food for the Poor was in the processing of transporting foods and supplies to the island.
As the storm approached Haiti, Jean Monestime, Haitian-American Chairman of the Miami-Dade County Commission held a meeting with community leaders to plan relief efforts. As a result, relevant relief to Haiti was expected to commence from Miami-Dade on Wednesday. Monestime said, "The situation is very unfortunate. Haiti is still recovering from the 2010 earthquake."
Projections has the storm approaching the east coast of Florida as a Category 3 with maximum winds averaging 120 miles per hour, and up to a Category 4 with winds averaging 135 mph. If the storm continues on the path projected by the National Oceanic Atmospheric Administration (NOAA) as of 11:00 am on Wednesday, its effects could be felt from the Florida Keys northward from as early as Thursday night. However, as NBC 6-Miami meteorologist John Morales cautioned with the storm over 400 miles from Florida's east coast where, or if, it makes landfall is uncertain. In a tweet to National Weekly Morales predicted South Florida will feel the storms effect "one way or another. Possible hurricane impact for parts of the coast. But a very tough call."
At a news conference on Wednesday morning, Florida Governor Rick Scott warned residents along Florida's east coast to "be prepared to be hit by a devastating hurricane." He said based on the projected path of the storm residents should prepare for rainfall from 4 to 7 inches, and 10 inches in some areas, a storm surge of several feet, possible tornadoes and hurricane-force winds.
The governor cautioned residents in low lying land along the coast that "It's not too early to evacuate" and indicated voluntary evacuation had begun in certain areas including in St. Lucie County. He said the state stands ready to assist residents with evacuation needs.
"The number one priority is to protect lives. If an evacuation order is made for your area, leave immediately. We can rebuild homes and businesses, but no one can rebuild a life taken," Scott said. He also said shelters will be open across the state and there'll be no excuse for people living in vulnerable areas not to evacuate.
The mayors of Miami-Dade, Broward and Palm Beach counties are also implementing plans to protect life and property in these counties, urging residents and businesses to be prepared. Residents are obviously heeding the warnings. From Tuesday evening, supermarkets, hardware stores, and gas stations, experienced unusual demand as residents try to stock up on water, food, batteries, other supplies and gas in advance of the storm.