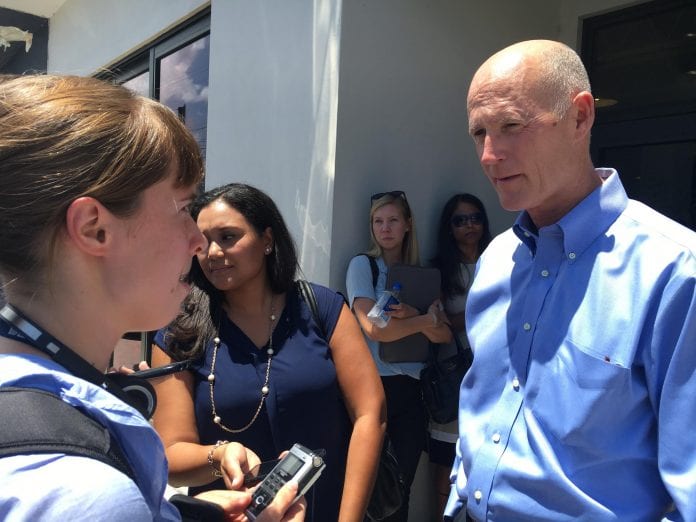 More Zika cases in Miami-Dade
Some two weeks ago in a press conference held in the Wynwood community of Miami-Dade County, Florida Governor Rick Scoot declared that community free of the mosquitoe borne Zika virus which has contaminated several people.
However, Miami-Dade County is not free of Zika. On Tuesday, Florida's Department of Health announced that six additional cases of Zika was found in Florida, and two of these cases were related to people who contracted the disease in Miami-Dade County.
Four new travel-related cases were also reported Tuesday, one in Miami-Dade, one in Orange County, one in Volusia County and one involving a pregnant woman. The Department of Health did not identify the counties of the cases involving pregnant women.
To date there has been 14 cases involving pregnant women, according to the Department of Health. Zika is particularly dangerous if contracted by pregnant women as the virus can result in deformities in new born babies.
The overall number of Zika cases in Florida has now reached 1,064. Of these cases, 171 were the result of mosquito infection within the state. The other cases involved people who were infected overseas and returned to Florida already infected.
When Governor Scott declared Wynwood free of the Zika Virus, the CDC in Atlanta continued to caution pregnant women against travelling to Miami-Dade County, and to take special precaution against being infected by mosquitoes if they do travel to the region. The CDC's travel precaution continues to be enforced.