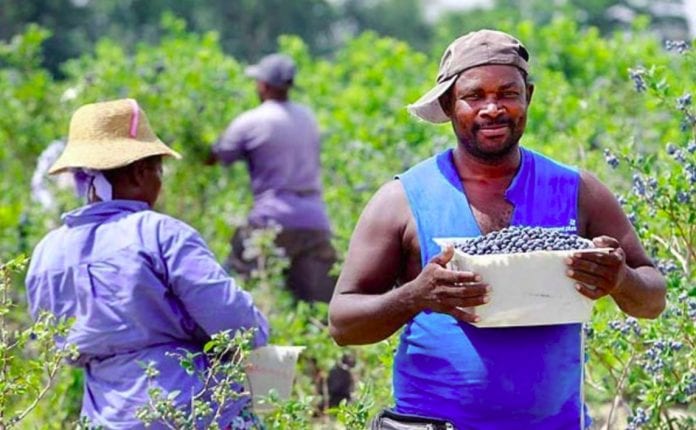 The US administration has moved to prohibit Haitians from applying for visas which permits them to temporarily work in the country.
The Department of Homeland Security (DHS), has given notice that Haitians, as well as nationals from another Caribbean country –  Belize, and the South Pacific nation of Samoa are no longer eligible for the  H2A and H2B visas.
These visas allow businesses to bring in workers from other countries – the H2A visa is for agriculture and the H2B is for non-agricultural seasonal work in places such as resorts.
High rates of refusal
In the notice, published online, DHS said Haitians applying for the visas "present extremely high rates of refusal" and Haitians who have been granted H2A and H2B visas "have demonstrated high levels of fraud and abuse and a high rate of overstaying the terms of their H2 admission."
"Eliminating this visa eliminates the only lawful channel some Haitians have to come temporarily work in the United States," said Michael Clemens, an economist with the US Center for Global Development – in an interview with NBC News.  "That is not the way to address illegal migration. That is a way to encourage illegal migration."
Less then two weeks after presidential insult
The prohibition comes less than a week after senators said President Donald Trump insulted Haiti in a White House meeting and was accused of referring to African nations as "shithole countries."
The DHS secretary designates which countries' residents are eligible for the visas. The list of eligible countries expires after a year and has to be renewed.
The Trump administration also recently ended temporary protected status for about 60,000 Haitians granted them after the 2010 earthquake in Haiti.
Clemens said barring Haitians is the first concrete step from the administration to close off a legal migration route.
"What's incredibly clear is the administration and its staffers in Haiti have a broad-based policy of massively slashing legal immigration opportunities."
DHS is designating 82 countries as eligible for the H2A and 81 eligible for the H2Bs in 2018.
Concerning Belize, DHS said it stopped taking Belize applications because the country is not complying with U.S. anti-trafficking laws.