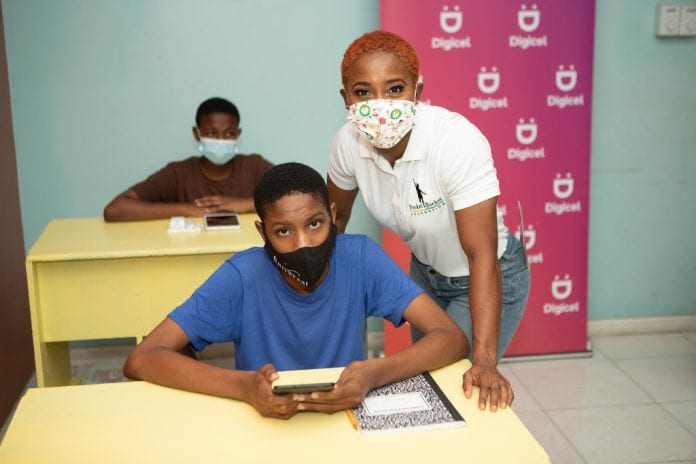 Jamaican sprinter Shelly-Ann Fraser-Pryce is donating some much-needed devices to help Jamaican students who are currently attending classes online.
The Olympian last week presented tablets as well as data SIM cards to the National online learning program.
Fifty 50 tablets were distributed courtesy of the champion sprinter – 25 to her alma mater, The Wolmer's High School For Girls and 25 to The Shelly-Ann Fraser-Pryce Resource Centre in her home community of Waterford.
With support from her local sponsors, Fraser-Pryce also oversaw the installation of six desktop computers, four of which were donated by GraceKennedy, 10 tablets and sim cards loaded with data provided by Digicel Jamaica as well as a multi-purpose printer which was heavily discounted by D.O.S 2009 Limited.
Fraser-Prycer said the COVID-19 pandemic has shed light on the massive digital divide in the country.
"The pandemic is really highlighting the disparity between the haves and those who don't have. We fear that so many children will be left behind because they do not have devices and data to access their classes so I just want to say thanks to my sponsors, Digicel and GraceKennedy as well as DOS 2009 Limited for making this installation possible and giving the children a fighting chance," Fraser -Pryce said.