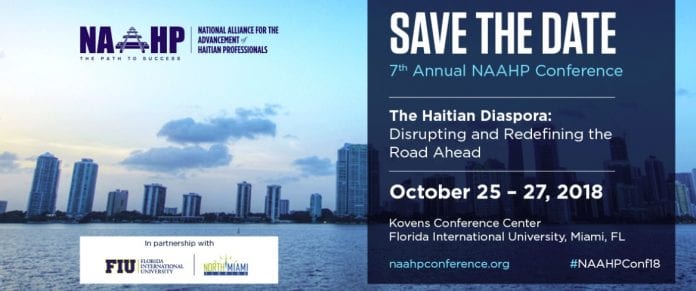 The annual Haitian Diaspora Conference will be returning to Miami this fall for the 7th annual conference.
The National Alliance for the Advancement of Haitian Professionals (NAAHP) will host their  annual conference under the theme: 'Disrupting and Redefining the Road Ahead,' from Oct. 25 – 27 at Florida International University.
This year's conference will explore the role of Diaspora and millennials in shaping the future workforce in the United States, Haiti and abroad. Topics to be explored include best practices in leadership, technology and entrepreneurship.
"FIU is passionately linked to the Haitian community," said Mark B. Rosenberg, president of Florida International University. "The Haitian community has helped shape South Florida and FIU is proud to be a partner and witness their growth and success."
Early-bird registration for the 7th Annual NAAHP Conference will run through July 15.  For registration and more information visit: naahpconference.org.