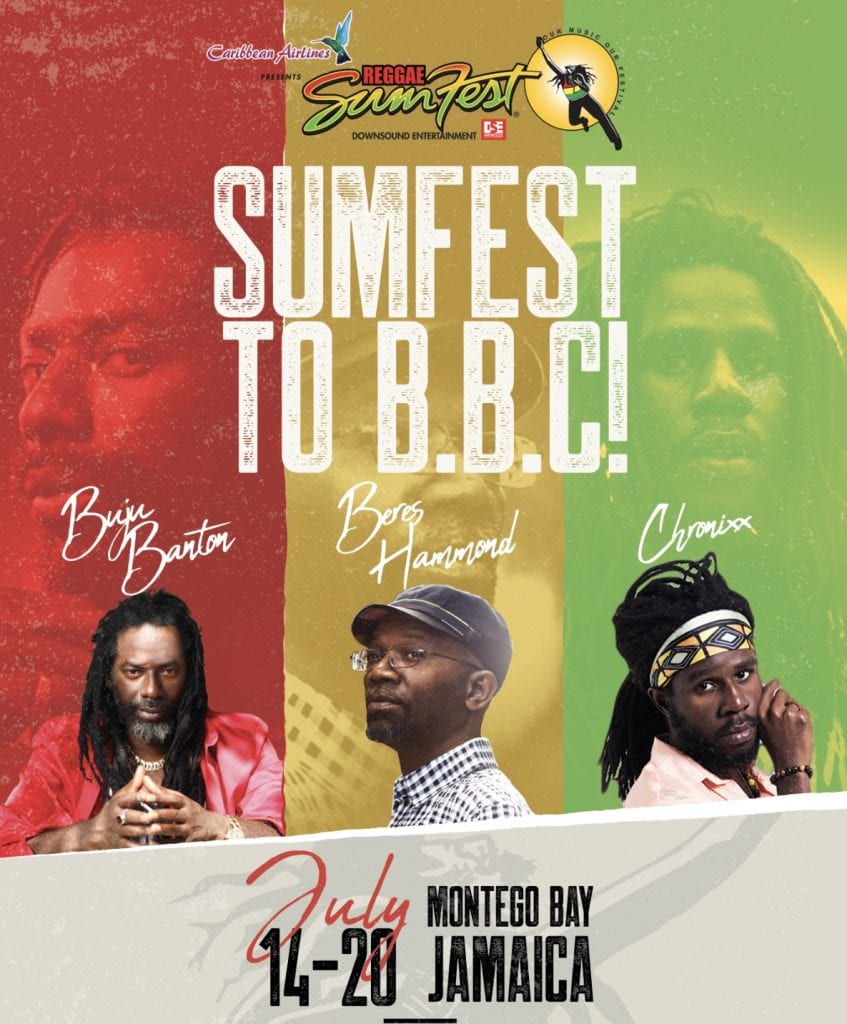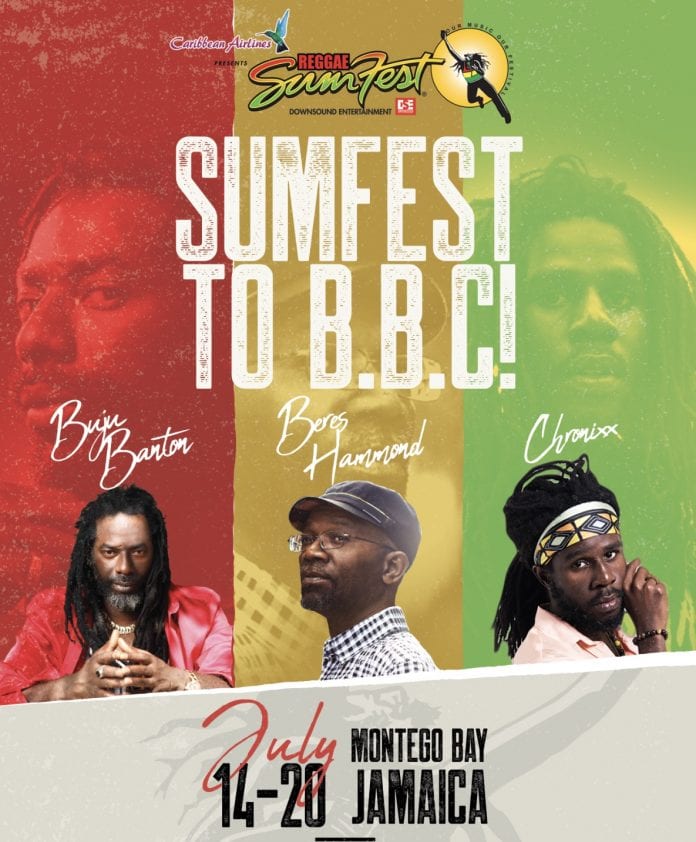 KINGSTON, Jamaica – Reggae and Dancehall fans from all over the world are gearing up for the 27th staging of Reggae Sumfest, which will take place July 19-20 in Montego Bay, Jamaica.
The festival, which is billed as "B.B.C." this year, for headliners Buju Banton, Beres Hammond and Chronixx, has seen many iconic performances over its 26 years, but this year is seemingly extra special because of the return of reggae icon, Buju Banton.
Buju's last performance on a Reggae Sumfest stage was in 2007, shortly after being released on parole. Fans from all over the world who have not seen Banton live since his release from prison in 2018 have begun to fly into Montego Bay in anticipation for the two-day show.
Other reggae acts on the lineup for this year include rising reggae star Koffee, Protoje, Tarrus Riley, Romaine Virgo, Christopher Martin, Etana and others.
But Reggae Sumfest will not only be a treat for reggae fans but Dancehall fans as well. In recent years, dancehall has been overshadowed by reggae, with artists like Popcaan and Alkaline working hard to keep the genre alive.
The dancehall lineup for Reggae Sumfest is looking to give fans hope for the genre by blending old school legends like Spragga Benz, Beenie Man, Agent Sasco, and Bounty Killer with popular new-school acts like Govana, Dexta Daps, Squash, Chronic Law, and a host of others.
The party events leading up to the two-day main event are already in full swing. Reggae Sumfest Festival Night 1 will take place on July 19 and Night 2 on July 20, at the Catherine Hall Entertainment Complex in Montego Bay.