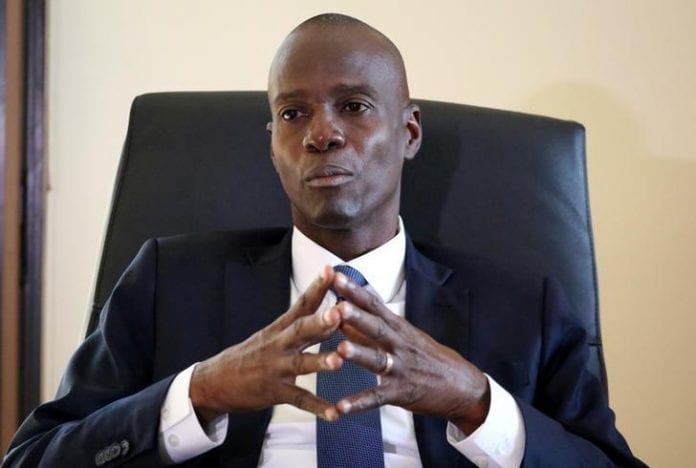 Haitian President Jovenel Moise is appealing to nationals in the diaspora to return home for the Christmas holidays promising that they will be safe in the country.
"I ask the diaspora to return to the country for the end of year celebrations. Come see your family. Come see your friends. The country is on the road to the change we all want," Moise said in a message on his Twitter account.
He said on the issue of security, the police and the judicial authorities have been given specific instructions to ensure the safety of citizens and visitors alike.
"The police and the judiciary have been ordered to fight armed gangs throughout the national territory," Moise said, adding "peace and security must return to the neighbourhoods.
"The civilian population must support the police by denouncing bandits and gangs in the neighbourhoods. The police cannot be effective if they do not have the support of the population," he added.
The United States and other western countries have in recent months issued warnings to its nationals to be extremely careful when visiting Haiti, making reference to the various street demonstrations organised by opposition political parties demanding Moise's removal from office.
Earlier this month, Moise announced plans for a national debate on a new constitution ahead of a referendum on the new document early next year.
Moise, who had late last month, had sworn in the members of the Independent Advisory Committee for the development of the draft of the new Constitution, said that the "draft constitution will be debated.
"All citizens will have to read the text. The debates will last a month or a month and a half. After the debates, there will be a referendum on the final text between February and March 2021," he added.
The Organization of American States (OAS) Secretary-General Luis Almagro has told Haiti that it is "essential for institutional continuity that elections take place no later than January 2021."
Moïse has been ruling by decree since January when Parliament became dysfunctional because of overdue elections. In September, he appointed nine members to a Provisional Electoral Council and tasked them with preparing a constitutional referendum and organizing local, municipal, legislative and presidential elections.
CMC