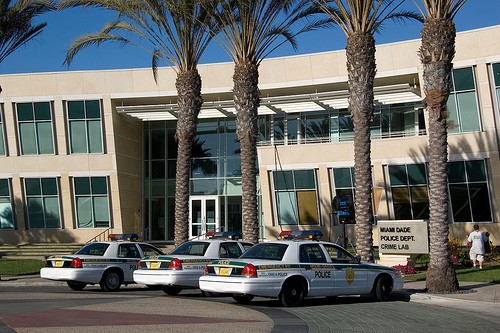 Following this weekend's tragic terrorist attacks in Paris, The Miami-Dade Police Department says they continue "to monitor the situation" through the Southeast Florida Fusion Center. Though the department confirmed that "there is no information" on any local threats, all Miami-Dade Police Department officers have been advised to remain on high alert.
Authorities throughout the country have taken precautionary measures since the attacks, with police departments in major cities across the United States saying they were increasing police patrols in response to the attacks.
On Friday night, terror swept Paris on Friday as a series of attacks left more than 100 people dead in one of the worst attacks in the country's history.
The six attacks left the government no choice but to put the country on lockdown, calling for a state of emergency.
Some of the gunmen responsible for the attacks are believed to be dead as authorities reported that seven of the attackers died by suicide bombings. French authorities are now hunting down any potential accomplices as the investigation widened beyond this nation's borders.