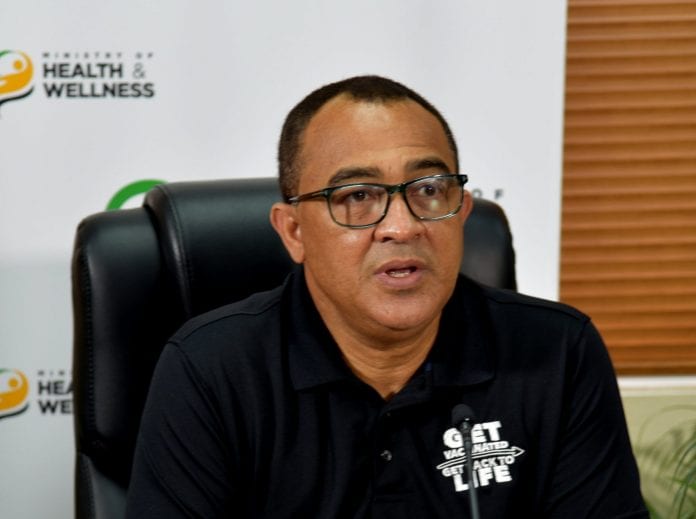 While Jamaica's vaccination programme is lagging when compared to major countries like the United States, a recent report by CNN has proven that the island's health system has the capacity to undertake a national vaccination campaign.
Health and Wellness Minister, Dr Christopher Tufton revealed that based on a vaccine coverage report by CNN, Jamaica is the only country in the world that has given vaccines to five percent of its population in just 37 days.
Tufton said that he was proud to boast that Jamaica has a health system that could rival any other country.
"Based on the recent review by the international press, the pace of vaccination across the world suggests that we still have some ways to go. We are seven percent of the targeted population and five percent of the overall population. However, we have achieved bragging right for the country in the world that has been able to achieve the fastest immunization effort within a period of time," he told the House of Representatives.
Some 135,000 Jamaicans were vaccinated between March 10 and April 15. The Health Minister said that this achievement shows that the island's health ministry has the capacity to vaccinate the population.
He said that the issue of supply is the only thing holding the country back from achieving herd immunity this year.
"Jamaica, like other developing countries, still suffer from the lack of access and certainty surrounding vaccines. Many manufacturers are still not able to meet their supply quota," he said.
Tufton pointed to data from the World Health Organization which states that only 6.5 percent of the world's population has been vaccinated with at least one dose, when compared to 40% of the developed that have received at least the first shot.
"This demonstrates the significant inequity in terms of the application of vaccines globally," he said.
Tufton noted that the longer COVID-19 threatens the global population, the greater the risk for mutation. He called on Jamaicans at home and abroad to silence anti-vaxxers and encourage the uptake of the COVID-19 vaccine.