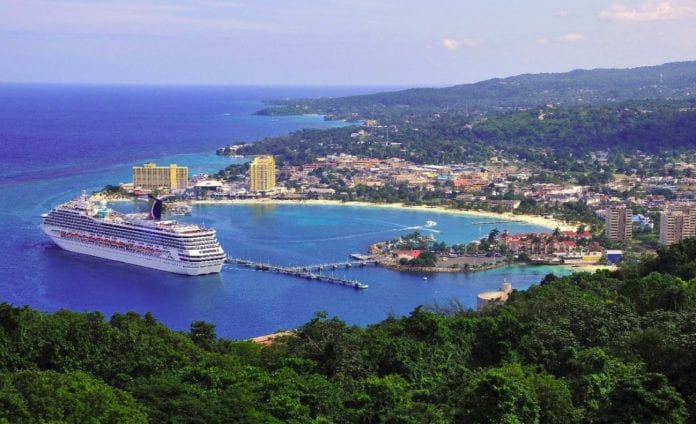 Jamaica is reporting an increase in visitor arrivals to the island with Tourism Minister Edmund Bartley on Tuesday saying stopover arrivals for the first five months of this year had surpassed the one million mark.
Increase in stopover visitors and cruise arrivals  
Bartlett said the island also welcomed an estimated 1,025,997 stopover visitors, representing a 5.5 per cent increase over the same period last year and that cruise arrivals also increased by 5.5 per cent for a total of 933,892.
"Having a million stopover tourist arrivals for the first five months of the year is truly unprecedented. These provisional estimates mean that over 52,000 more tourists arrived on our shores over the same period for 2017. It also means that we are on track to welcoming at least 4.6 million visitors for 2018, which is yet another record," Bartlett said.
"Jamaica's tourism continues to prove itself to be resilient and robust. I am pleased that through the hard work of our team and sector workers, and continued diversification of our product to focus on experiential tourism, Jamaica remains a world-class destination that is highly sought after."
Helps foreign exchange earning
Bartlett said that the increased visitor arrivals has also resulted in a "significant increase in foreign exchange earnings for the period."
He said that the foreign exchange earnings stood at US$1.36 billion, up from US$1.9billion, a nine per cent increase.
"As the main driver of economic growth, tourism is consistently showing its impact on economies locally, regionally and globally," Bartlett added.