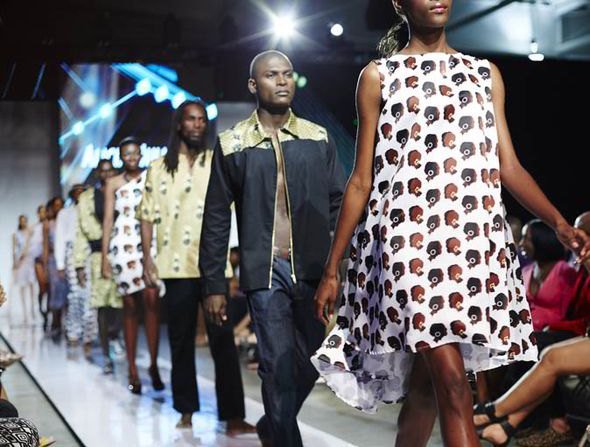 For fashionistas who want to explore local style while traveling, Jamaica has plenty to offer. Thanks to a number of fashion events held annually on-island, including StyleWeek, Caribbean Fashion Week and The Collection MoDA, Jamaican fashion designers are gaining acclaim throughout the region and the world.
Visitors to the destination can take in glamorous runway shows, cocktail receptions and parties at StyleWeek, May 26 – 29, in Kingston. Hosted by Saint International, a Caribbean modeling agency which has revolutionized the scouting, development and global placement of Jamaican models, StyleWeek is a major event on the Jamaican entertainment and fashion calendar. Guests may catch a glimpse of some of Saint International's world-famous models, including Tami Williams and Kai Newman, at the festivities.
Kingston is also home to Caribbean Fashion Week, June 17 – 20, when the work of celebrated Caribbean and international designers will be on display for buyers, the fashion media and the public. The schedule includes runway shows and after parties at the city's hottest entertainment spots. Caribbean Fashion Week is hosted by Pulse Models, who represent such Jamaican talent as Alicia Burke, who was featured in the May 2016 issue of Vogue Paris, Gaye McDonald, who has walked runways around the world and Orane Barrett, who entered into a global partnership with Ralph Lauren.
The Collection MoDA is an organization that promotes creative industries in the Caribbean with a series of fashion and lifestyle events held in Jamaica. From runway shows and marketplaces, to seminars and networking events, the collection aims to support Jamaican designers and further the fashion business on the island. The Collection MoDa also rewards budding designers with grants to continue their work, making it an unmatched resource for aspiring designers and fashion-lovers alike.
BANG!
With its turquoise waters and sandy beaches, it's no surprise that Jamaica is home to energetic and innovative beachwear designers. Started by Jamaican model Nell Robinson in 2013, BANG!'s bold colors and sassy shapes will make a statement on any beach. The line is influenced by music, and each bathing suit style is named after an instrument or musical term. Bikini styles include the Trumpet, Decibel and Symbol. The line also offers several edgy one-piece options. For more, visitwww.bangswimwear.com
PABLO PALAIR
Pablo Palair, a Montego Bay men's fashion designer, is currently a whisper on the lips of locals, but word is getting out fast and he's soon to become a major Jamaican fashion name. Working out of one room with one sewing machine, Pablo individually meets with all of his loyal clientele, who love the personalized service he provides. Women's apparel is also in the works. To check out his designs, visit http://pablopalairfashion.com
BRIDGET SANDALS
Fashionable, affordable and perfect for the hot Jamaican weather, Bridget Sandals are a favorite with Caribbean women in Jamaica and around the world. Self-taught Jamaican designer Bridget Brown has been creating handmade leather sandals for over 20 years. A leader in the industry, Bridget Brown is one of a select few who have found great success in designing, manufacturing, retailing and exporting a world-class product from Jamaica. Her sandals come in a variety of colors and styles – thong, strappy and open tow (a combination of thong and strappy). Her shoes are available across the Caribbean and in South Florida. Learn more at http://www.bridgetsandals.net/.