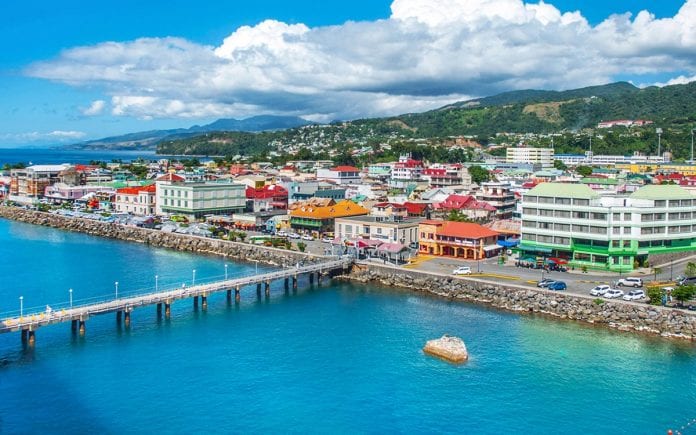 The Dominica Hotel and Tourism Association (DHTA) has written to the United States government complaining at the decision of Washington to place the island on a travel advisory based on the coronavirus (COVID-19) pandemic.
Washington had called on US citizens to reconsider travel to Dominica, citing concerns over health and safety measures related to COVID-19, and urged caution due to civil unrest.
But in a letter sent to the US Embassy in Barbados, DHTA president, Hans Schilders, said "as indicated in our letter, the DHTA is of the opinion that Dominica did an excellent job in handling the COVID-19 in bringing the number of cases to zero for more than a 100 days.
'We don't understand why the travel advisory talks about civil unrest which is absolutely not there. I would even like to say in our new protocols where the US has indicated that as a high risk country we have created provisions to make it as easy and comfortable as possible for US visitors to come to Dominica.
"Yes there is a five-day quarantine, but it can be spent in a certified accommodation and there is a PCR test on day five and when the results are negative and the judgement of the health officials are positive then the person can be cleared of any further monitoring," the DHTA president said.
In the letter, the hoteliers said that the travel advisory for Dominica should be a positive one and they are hoping Washington would change its position.
"We have a situation where it is possible for US people to come to Dominica …arrive on the island and to stay in a very comfortable accommodation. I believe that the travel advisory on Dominica should be very positive and surely not negative and I hope it will change soon".
Earlier this month, Prime Minister Roosevelt Skerrit said he had written to the United States complaining about the decision.
"Let me say to the United States, you know this travel advisory that they issued…stop your ignorance and so forth, if you do not know, call me, call us, we will give you information, but this unnecessary travel advisory (is) based on nothing really.
"Dominica is one of the top countries in the management of COVID-19 and we are prepared to share our practices with countries like the United States. But this (advisory) is not necessary and if you are saying don't come to Dominica, what about your country?"
According to the latest figures, the United States has recorded 162,000 and 5.05 million infections as a result of the virus, while the worldwide figures are 732,000 deaths and 19.9 million infections since the first case was detected in China last December.
By comparison, Dominica has recorded 19 confirmed cases and no deaths.
CMC