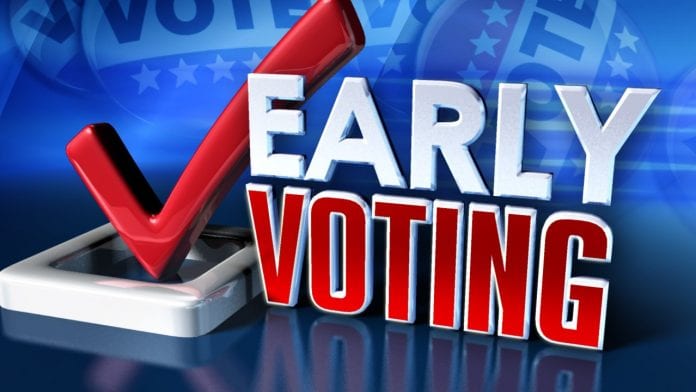 Early Voting Brisk in South Florida
Garth A Rose
Early voting is well underway in South Florida. Check ups done by National Weekly with several polling places in South Florida's Tri-County region indicates that voting opened on a brisk pace on Monday morning.
At the West Kendall Regional Library where we casted our vote at 7:40 am on Monday, a line of some 50 voters were gathered before the polling place opened, and by 10:00 am well over 100 voters had already cast their votes.
The Supervisor of Elections offices in the three counties are preparing for heavy or at least steady voting during the early voting period – Oct 24 to November 6, from 7:00 a.m. to 7:00 p.m. daily.
During the early voting period voters are not required to vote at assigned precincts as they are required to do on Elections Day – November 8. However, votes cast during the early voting periods will be counted in accordance with the precinct the voter has been originally assigned.
Most of those who turned up to vote at the West Kendall Regional Library were voters over the age of 50 and white females. Only a few voters, approximately 6, under age 35 were evidenced. The overwhelming majority of the voters casting their ballot on Monday morning said they felt secure having cast their vote early as they "didn't want to get caught up I the rush and any unexpected occurrences that could occur on Election Day."
Outside the Regional Library representatives of candidates on the ballots competitively jostled each other as they to hand out palm cards and encourage voters to vote for the candidates they represent.