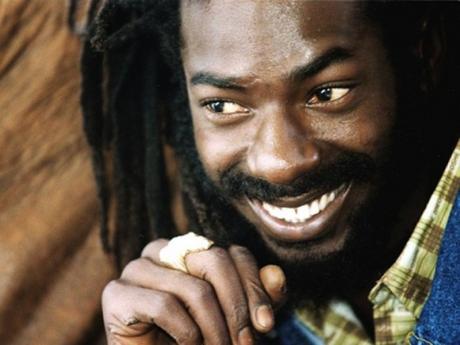 Sean Paul who visited Buju Banton at a correctional center in Atlanta, Georgia reports that the still popular Jamaican reggae artiste told him his fans should "expect greatness".
Incarcerated Jamaican reggae artiste Mark Myrie, more popularly known as Buju Banton, says his fans should "expect greatness" once again, when he is eventually released from prison.
Buju Banton's message was delivered by platinum selling dancehall artiste Sean Paul, who recently visited Buju at the  McRae Correctional Facility located in Atlanta, Georgia.
In good spirits
According to Sean Paul, who spoke about visiting, Buju Banton is in good spirits, very focused and is "not at all broken."
Teaching classes
Buju, a Grammy award winning reggae artiste, reportedly spends his time keeping fit, staying healthy and has been teaching classes to fellow inmates at the Atlanta facility.
Buju was arrested in December 2009 on drugs and gun charges. He was found guilty of the drug charges in February 2011 and was initially scheduled to walk a free man from the McRae Correctional Facility in February 2019.
However, his 10-year prison sentence was reduced by two months in January of 2016 after the entertainer agreed to waive all future appeals of his 2011 conviction on cocaine distribution and conspiracy charges.
In return, prosecutors agreed to drop a firearms charge against him.
Release scheduled for December 2018
According to the US Federal Bureau of Prison website, Myrie will now be released on December 8, 2018. However, there has been speculation that his release could be sooner because of his good behavior during the period of his incarceration. His thousands of fans, who remained faithful during his long time away from the performance stage eagerly awaits his return.
for more on Buju Banton, click the following link: Fully Booked
Buju Banton was one of the most popular dancehall reggae artists of the '90s. Debuting with a series of popular "slack" singles, which drew criticism for their graphic sexuality and homophobia, Banton converted to Rastafarianism and revolutionized dancehall by employing the live instrumentation and social consciousness of classic roots reggae. Read more on All Music