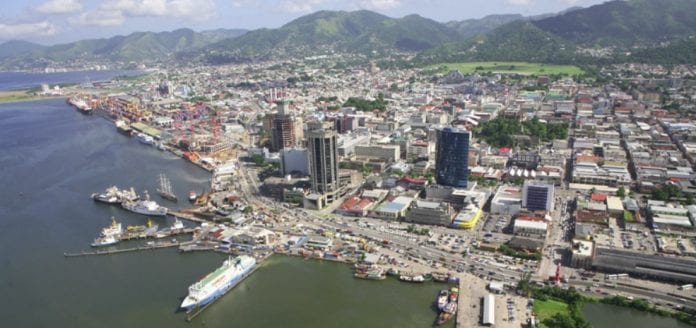 The Trinidad and Tobago government says a team from the Australia-based Austal has arrived in the twin island republic as the Keith Rowley administration looks to acquire new vessels to service the sea route between the two islands.
A government statement said that the team would be inspecting the four water taxis and six Coast Guard patrol vessels "in order to produce a report on the state of the vessels.
"The report will also include suggestions towards getting all of the vessels operational and sea worthy as well as provide a proposed maintenance program for the vessels."
Last month, Prime Minister Rowley told a news conference that following a visit to Australia, plans were afoot to obtain new ferries from Australia to replace the aged and malfunctioning vessels that have been serving the sea bridge.
He told reporters if Trinidad and Tobago could get Australian help on a "government-to-government basis" to acquire new vessels, the problems the travelling public on the sea bridge during the last year would not be repeated.
"So the Government is currently looking ahead with respect to ordering new vessels," he said.
The Galleon Passage, which was purchased at US$17.4 million, was due to arrive here from China last month, but has been held up in Cuba undergoing improvements.
The government statement said that the Austal team will also "visit some of the shipyards and dry dock facilities available in Trinidad to ascertain the viability of developing a facility to offer maintenance and other services out of Trinidad."