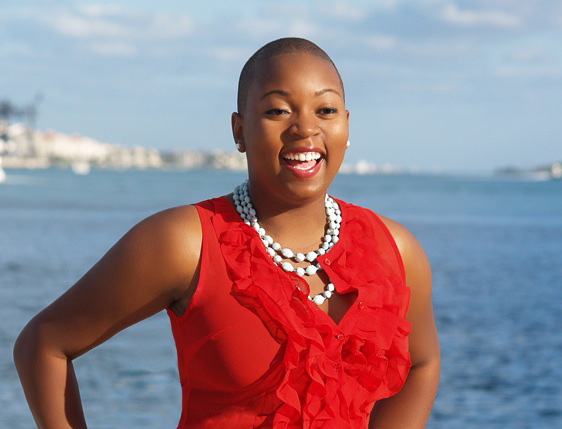 The Collision Point
The future of diversity in the tech industry proved particularly bright this past week at the second annual Black Tech Week conference held in Miami. Tech leaders and innovators from across the country came to share and collaborate at this landmark event, while providing serious inspiration for South Florida's own budding talents. And this is all thanks to Black Tech Week co-founder and Jamaican-born entrepreneur, Felecia Hatcher, who with her husband and business partner Derick Pearson founded the event to jumpstart more diverse talent in the industry. Hatcher herself is a lauded tech advocate as the founder of educational non-profit Code Fever, a tech training program targeting underserved minority students between the ages of 13 to 21 in South Florida. For her vital contribution to the industry, the White House awarded her as a 2014 Champion of Change for STEM Access and Diversity.
Speaking with Hatcher at the Women in Innovation Brunch, closing off a week of events, the National Weekly about the conference's success and its implications for the future.
Why did you and Derick decide to launch Black Tech Week?
There still a lot of work that needs to be done in term of engaging our community in the innovation economy. Black Tech Week for us is the solution to the problems that people keep complaining about – particularly the lack of [black] techies in some of the major tech companies across the globe. But nothing is pushed as a solution towards that, so that's why we wanted to start Black Tech Week. The other part is Code Fever, which is our technical training component, and we wanted to bring the resources full circle with this conference.
What were your goals for this year's event?
We wanted to duplicate and expand on what we did last year. And also expanding the foot print a little bit to include some other areas that are tech related, but people are not connecting the dots to when they hear about Black Tech Week, and trying to figure out they fit into all of that.
Why is diversity so important in the digital and technology industry?
It's really important because that's where diversity happens. True diversity allows us to have better innovation in our community and really lets us build things that solve problems. So when you have an eclectic array of people sitting at the table creating and making things, we build better products and we build better communities
There were so many fantastic events this week. For you, what was the major takeaway from this year's event?
The major takeaway is just providing that collision point. People were coming together, they were enjoying the panels. But they really want to connect, to be able to network with each other. And make deals happen at the end of the day. From the former NFL players that we had come here. They're former NFL players that are now techies and they wanted to connect with programmers to build out the applications they want and the technology they're trying to do. We had rappers here that are looking to connect with people in order to increase what they're doing in the social space. We had a very eclectic group of people here, and the collision points were what was most important, and the biggest takeaway for me.
What was your favorite moment from this year's conference?
There were so many!  But I would say it was seeing all the young people that came out here at Black Tech Week. There were a whole bus-full of students from Florida Memorial. Miami-Dade has students that came in to Florida International University, which has been a great partner for us. We had innovators from all over the place, and it was great that our young talent could be exposed to all the possibilities these leaders represent.
PHOTO captions:
Felecia Hatcher (far right) seeking with panelists Dawn Dickson of Venture.IO, T. Bernie of COCOCHIC, LLC, Barbara Jacques of JACQ's Organics, and Ebony Pope of Leadership Development Associate Village Capital) at the Women in Innovation Brunch last Saturday.